Join us for a lunchtime lecture series on select Tuesdays throughout the year, as the DHS explores a variety of different topics about local and state history. CLICK HERE to join our newsletter and be notified about upcoming lectures and programming.

All lectures are FREE and open to the public.
Reservations are required and capacity is currently limited to 150 attendees.
Tables will be available on a first come, first serve basis.
Attendees are welcome to bring their own "brown bag" lunch to enjoy during the presentation.
Each lecture will last approximately one hour.
2020 SCHEDULE
March 10
The Texas Ranch Sisterhood:
Portraits of Women Working the Land
With Alyssa Banta
Most people may think of ranchers and cowboys as men. But although they are under-chronicled, ranch women work from dark to dark, keeping step with hired hands, brothers, fathers and husbands. They blaze trails through unforgiving scrub. They cook supper and feed bulls. At any given time, they wear the hats-and the gloves-of geologist, veterinarian, lawyer and mechanic. They are fierce and feminine and powerful. Photojournalist and writer Alyssa Banta spent over a year following more than a dozen Texas women through their grueling daily routines, from the messy confines of the working chute to the sprawling reaches of the back pasture. The result of this unprecedented access is an intimate portrait of the challenges and achievements of the ranch women of the Lone Star State, along with the land and livestock that sustain them.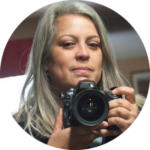 Alyssa Banta was raised in Fort Worth, Texas and received a B.A. from Austin College in Sherman, Texas (1990) and an M.A. from the University of Texas at Austin (1995). From 2001 to 2010, she traveled the world as a conflict photographer for Smithsonian Magazine, Harper's, the New York Times magazine, the UNHCR, the Red Cross and other clients. She won international recognition for her photography and earned many awards. She has shown her conflict photography in galleries and museums all over the world. In 2016 she was contracted to write and photograph a book on women working on ranches in Texas and the book was released in October 2019.
---
June 9
Doug's Gym – The Last of It's Kind
With Norm Diamond
Norm Diamond photographed the last months of a dilapidated, yet beautiful old gym in Dallas, Texas. These stark images could have come from another era. They evoke themes of memory and loss. No modern gym looks like this. The owner, Doug Eidd, a grizzled 87-year-old, opened the gym in 1962. He could have emerged from a time capsule as well. His members did not care that the gym was run down or that Doug smoked cigars most of the day. They respected his expertise and loved the casual atmosphere he created. Although Doug was still fit, he did not resemble the muscle-bound figure of his youth. He knew that time would one day engulf him and the gym. This came to pass in the spring of 2018 when he was forced to close the gym on short notice. Diamond stayed to photograph the removal of the equipment as Doug's Gym drifted into memory.
---
September 29
This Used to be Dallas
With Harry Hall
Each page of This Used to be Dallas will challenge your view of the city around you. Harry Hall uncovers the stories of perseverance, deliverance, tragedy, and past glory behind Dallas buildings that were once something else. It might be a fallen dream, such as the remnants of a waterpark that briefly dazzled locals in the early twentieth century; or a coffin supply company that once advertised services, Twenty-four hours a day, seven days a week. There's the hotel that was built only after the city yielded to the demands of a beer baron and the non-descript Oak Cliff home that once housed America's greatest female athlete. What might your favorite Dallas buildings house in the future? Each structure has its own background, its own future, its own story. Explore your favorite Dallas spots with a new vision, or discover a surprising past just beyond the familiar walls of the fascinating places throughout the city.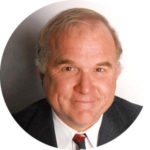 Harry Hall is the author of Help, Everyone is Staring at Me and the award-winning The Pedestriennes: America's Forgotten Superstars. A long-time distance runner, much of his writing career has covered amateur/professional sports, from tennis exhibitions to the Olympic Track and Field Trials. He has lived in north Texas most of his life with his wife and family.
---
Adolphe Gouhenant:
French Revolutionary, Utopian Leader, and Texas Frontier Photographer
With Paula Selzer
Adolphe Gouhenant tells the story of artist, revolutionary, and early North Texas resident Francois Ignace (Adolphe) Gouhenant (1804-1871). Born at the dawn of the Romantic era, Gouhenant traveled from a small village near the foothills of the Alps to France's second largest city, where he built a monument to the arts and sciences atop Lyon's famous Fourvière Hill. His wildly ambitious schemes landed him in court and ultimately devastated him financially. Participating in clandestine revolutionary organizations, Gouhenant organized a secret meeting under the guise of a Masonic banquet and was later imprisoned for conspiracy against the monarchy.
Paula Selzer is a third great-granddaughter of Adolphe Gouhenant. She has spent twenty-five years working on children's health policy for the U.S. Environmental Protection Agency, she served as a Peace Corps Volunteer in the Dominican Republic, and she earned a Bachelor of Fine Arts from Southern Methodist University and Master of Public Policy from Rutgers.
---
November 10
The Life and Legends of Deep Ellum
With John Slate
From Blind Lemon Jefferson and Lead Belly to European immigrant families, Deep Ellum was a vibrant melting pot of cultures and experiences. Please join Dallas City Archivist John Slate as we learn about the diverse history of the Deep Ellum and Central Track neighborhood and its legendary figures.
Historic Deep Ellum:
After the Civil War many ex-enslaved persons settled in what were called "Freedmentowns." In Dallas, the railroad helped spawn one of these towns along Elm Street in an area now known as Deep Ellum. "Ellum" is the phonetic spelling of the southern pronunciation of Elm, and deep indicated its far east location in relation to downtown. Businesses and make-shift houses sprung up around Central Track in an area too far from downtown to be deemed desirable. During the early 1900's the area was mostly occupied by African Americans and Jewish immigrants. By the 1920's these residents had established a community well known for its businesses that provided nearly any kind of merchandise. It also found fame in its nightclubs, which became hotbeds for blues and jazz music.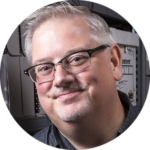 John Slate has made the preservation and availability of history a significant part of his life both on and off the job. When he's not chasing his two-year-old twins around the house, Slate is an active member of the Society of American Archivists, Metroplex Archivists and the Society of Southwest Archivists. He's also a member of the Texas State Library and Archives Commission's Historical Records Advisory Board and the author of several published books and articles.
This lecture series supported by:
Belmont Village Senior Living is designed for seniors who need some assistance with daily activities. Residents enjoy chef-prepared meals, housekeeping, transportation, and social activities.
CLICK HERE for more information
To become a DHS member, CLICK HERE