Join us for a lunchtime lecture series on select Tuesdays throughout the year, as the DHS explores a variety of different topics about local and state history. CLICK HERE to join our newsletter and be notified about upcoming lectures and programming.

All lectures are FREE and open to the public.
Reservations are required and capacity is currently limited to 150 attendees.
Tables will be available on a first come, first serve basis.
Attendees are welcome to bring their own "brown bag" lunch to enjoy during the presentation.
Each lecture will last approximately one hour.
2021 SCHEDULE
March 30
Two Women of Grace who changed Dallas
Kathlyn J. Gilliam & Juanita Craft
A webinar by Constance Harris & G. Chandler Vaughan
Kathlyn Joy Christian Gilliam, civil rights activist and the first African American woman to serve on the Dallas Independent School District's (DISD) board of trustees. Gilliam played an active role in the fight for civil rights in Dallas, especially in the realm of education . The city of Dallas designated the Gilliam's House as a historical landmark in 2015, and it was turned into a museum and resource center later that same year. The museum is a historical landmark that serves as a center to train children in Southern Dallas to become future leaders by providing computer literacy courses, reading camps and a debate center. Since her passing in 2011, Gilliam's vision to improve the lives of African Americans throughout the city through productive dialogue and educational opportunities lives on.
Upon her passing in 1985, Juanita Jewel Craft was perhaps Dallas' most beloved public figure. Broadly recognized locally for her local activism, grace and fair-mindedness, she was a long-time NAACP organizer and Youth Council advisor, Goals for Dallas participant, Linz Award winner, State Democrat committeewoman and national delegate, preservationist, Dallas city councilwoman and community-based humanitarian. She had a profound record of sustained acts of kindness in both the South Dallas and greater communities.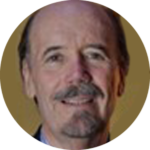 Vaughan is the independent executor for Juanita Jewel Craft (1902-1985), an iconic mid-century NAACP organizer and social justice mobilizer during the long campaign for racial justice in Texas and the four contiguous states from the 1930s to the 1980s. Vaughan organized and conveyed Craft's extensive historical estate to archival repositories in Boston, Dallas and Austin. He edited and published Craft's oral history a child, the earth and a tree of many seasons: The Voice of Juanita Craft, and produced the Time Warner documentary Craft at 80. His reminiscence - With the lioness in winter: Evenings with Juanita Craft - is slated for publication in fall, 2022 by a London publisher.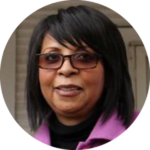 Kathlyn Joy Gilliam's daughter, Constance "Connie" Harris is the president of the Kathlyn Joy Gilliam Museum and will join DHS for a virtual conversation that sheds light on two dynamic women who fought for civil rights.
---
April 6
Dallas Got Next
Why the Next Hip-Hop Mecca Never Got Its Due
An online lecture by Taylor Crumpton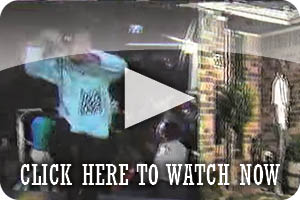 Dallas, despite being influencers in both music and dances that have influenced the country, has remained hidden behind Houston's shadow.
For decades, Houston has been the go-to capital of Texas rap due to its foundation of local labels. Because of this most major labels have largely ignored hip-hop culture, specifically music, outside of Houston area. Dallas, despite being influencers in both music and dances that have influenced the country, has remained hidden behind Houston's shadow. Join writer and essayist Taylor Crumpton for this riveting dialogue about Dallas' influence and where she sees the future of the Big D's music industry going.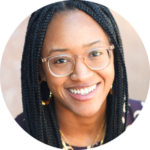 Taylor Crumpton is the Online Arts Editor at D Magazine. Her expertise in music, pop culture, and politics are critical stepping stones to her editorial approach. Since she's begun writing, Crumpton's bylines has appeared on a variety of publications, including The Washington Post, Marie Claire, The Wall Street Journal and others. Her 2020 book essay on Big Tuck's Purple Hulk sold over 1,000 copies worldwide and was highlighted on several music podcasts for its historical analysis of Dallas hip-hop.
---
May 11
Bonnie & Clyde: Family. History. Truth.
An online conversation with Buddy Barrow & Rhea Leen Linder
They met at a crucial moment in American history. The stock market had just crashed a few months prior, by 1933, nearly half of America's banks had failed, and unemployment was approaching 15 million people, or roughly 30 percent of the workforce. Texas, in particular, was ravaged by the worst drought of the century. Bootlegging was one of the few job opportunities available to the working class. After the abolishment of Prohibition, some unfortunately turned to illegal activities and a life of crime like bank robberies. The life and deaths of this pair were complicated. They live in infamy by the many lives that were impacted. At the time they were killed in 1934, they were believed to have committed 13 murders and several robberies and burglaries, and left family and friends heart broken.
Join DHS, May 11th for an intimate conversation with living relatives of both Bonnie Parker and Clyde Barrow, better known as the ill-fated romantic partners-in-crime, Bonnie and Clyde. Rhea Leen Linder, niece of Bonnie Parker and Buddy Barrow, nephew of Clyde Barrow. They'll join us for a virtual discussion and reveal little known family stories about the pair.
---
June 1
The Great Yates
An online lecture by Donald Pinkard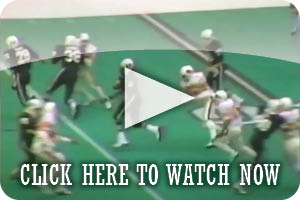 Yates, a perennial Texas High School football power, and one of the few remaining historically black high schools in Texas had challenged for state championship honors for years but had failed to win it all. In 1985, the team achieved its potential and steamrolled the state in legendary fashion. This historic season culminated for Yates in an epic showdown and victory over the reigning kings of Texas high school football, the Odessa Permian Panthers of "Friday Night Lights" fame. "The Great Yates," a documentary from Dallas film producer Donald Pinkard and director Byron Hunter.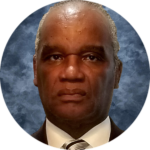 Don Pinkard is the co-owner of Hidden History DFW (HHDFW) along with his wife (Jocelyn).  The Pinkards decided to create HHDFW following 35 years in business and educational careers respectively. The mission of HDFW is to provide positive stories related to African American culture. These positive stories are told via historical tours, documentary films, educational lectures & presentations, and providing apparel that raises awareness of African American history. HHDFW served as Executive Producers for the awarding winning documentary, which was selected as a finalist in the 2020 National Black Film Festival.  The film was also recognized at the Dallas International Film Festival in 2020.
---
November 2
From Teacakes to Tamales
Exploring Texas Food Traditions Across Cultures
A lecture by Nola McKey
Join journalist-turned-culinary historian Nola McKey on a Texas journey as she explores the state's foodways through heirloom recipes. In this collection of more than one hundred third-generation (and older) recipes, Texans share not only the delicious dishes they inherited from their ancestors but the stories and traditions that accompany them. With a strong focus on Texas' cultural diversity—recipes include Norwegian rosettes, Italian pizzelle, Czech sauerkraut, Chinese fried rice, Mexican caldo, Wendish noodles, and African American purple hull peas—McKey documents the culinary impact of ethnic groups from around the globe.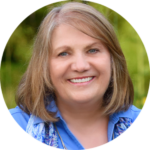 A former senior editor at Texas Highways, Nola has written about spring wildflowers, small towns from Anson to Salado, and scores of other subjects. During her 18 years on staff at TH, she also edited Cooking with Texas Highways (University of Texas Press, 2005, 2007, 2014). In her 2016 book, From Tea Cakes to Tamales: Third-Generation Texas Recipes (Texas A&M University Press), she focuses on three of her favorite topics—food, family, and the traditions that connect them.
Before working at Texas Highways, Nola was an assistant foods editor at Southern Living, edited a city magazine called Lubbock Lights, and wrote numerous freelance articles for publications including Southwest Airlines Magazine, The Dallas Morning News, Ultra, Progressive Farmer, The Cattleman, West Texas Business Journal, and Country Home. She's currently completing her second book for TAMU Press, tentatively titled From Poke Sallet to Dewberry Cobbler: Celebrating Texas Foraging Traditions.
Nola enjoys reading, writing, cooking, and gardening at her home in northwest Austin. Other interests include travel, sleuthing thrift stores, and spending time with friends and family.
This lecture series supported by:
Belmont Village Senior Living is designed for seniors who need some assistance with daily activities. Residents enjoy chef-prepared meals, housekeeping, transportation, and social activities.
CLICK HERE for more information
To become a DHS member, CLICK HERE