Join us for a lunchtime lecture series on select Tuesdays throughout the year, as the DHS explores a variety of different topics about local and state history. CLICK HERE to join our newsletter and be notified about upcoming lectures and programming.

All lectures are FREE and open to the public.
Reservations are required and capacity is currently limited to 150 attendees.
Tables will be available on a first come, first serve basis.
Attendees are welcome to bring their own "brown bag" lunch to enjoy during the presentation.
Each lecture will last approximately one hour.
Apr. 12
A Look at Little Mexico
A lecture by Sol Villasana
Uptown Dallas was once a thriving community known as "Little Mexico". At the conclusion of the Mexican Revolution, Mexican immigrants came to Dallas for jobs in such fields as factories, agriculture, and the railroads. By the end of the 20th century, Little Mexico had all but disappeared amidst the high rises, hotels, and office towers of Uptown. Sol Villasana will host a discussion about the neighborhood's growth, renaissance, demise, and transition.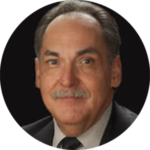 Sol Villasana is a Dallas lawyer, mediator, and writer. He has also taught at Southern Methodist University. Villasana is the former chair of the Hispanic Advisory Committee of the Dallas Independent School District and a former board member of the Dallas Mexican American Historical League. He has been the recipient of numerous awards, including the Dallas Bar Association's Distinguished Pro Bono Service Award.
---
May 10
The Underground Railroad in Texas
By Kyle Ainsworth
Texas is rarely mentioned in the stories recounted of how liberation was pursued by African Americans. Our state's landscape is bare of monuments to resistance and flight, of the names or narratives of enslaved people who liberated themselves or died trying. When Texans think of emancipation, Juneteenth is likely what comes to mind—the holiday commemorating the 1865 date when Union soldiers landed in Galveston and announced emancipation. However, post emancipation, once in Mexico, the formerly enslaved continued to face many challenges and experienced freedom that was very conditional. The story of liberty in our state is much larger than Juneteenth and it started long before June 19, 1865. Join DHS for a fascinating program about these unknown settlements.
About the speaker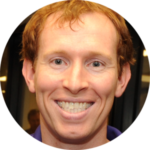 Kyle Ainsworth has worked as a special collections librarian at SFA since 2011. His job is to organize archival collections as well as help students, faculty and community members with their archival research. Kyle has been researching slavery in Texas since 2012 and has successfully launched two projects—the Texas Runaway Slavery Project and the Lone Star Slavery Project. Look for an article featuring his research in an upcoming issue of Smithsonian magazine.
---
Jun. 7
Becoming Texans
Pictorial narratives from a 4th generation Texan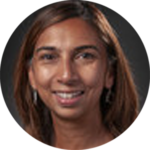 A discussion with Texas photographer Byrd Williams and oral historian Dr. Betsy Brody. Byrd Williams IV is not only a 4th generation Texan, he is a 4th generation photographer. Dr. Betsy Brody is a professor, Fulbright Scholar, and current ACLS/Mellon Fellow researching Asian foodways in Texas. "Becoming Texans, Becoming Americans Oral History Collection" is the first collaboration for the pair. The project explores the lived experiences of Vietnamese immigrants and their families as they wove their cultural threads into the fabric of Dallas' neighborhoods, schools, churches, temples, and jobs.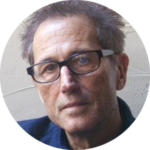 In this collection of oral history and photography, a Civil War era camera and the processing technique of "swift-toning" were used to produce companion photographs for each oral history. Together, the archived interview and photographs provide a lasting record of this piece of Texas history. Brody and Williams will share stories about the undertaking of this project as well as personal reflections from Williams detailing what it's like to continue his legacy of the art of photography in Texas.
---
Aug. 9
History of Dallas in Film Industry
With Bart Weiss, founder of Dallas VideoFest
About the speaker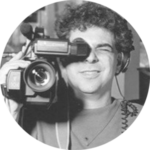 Bart Weiss is an award-winning independent film and video producer, director, editor, and educator who has lived in Dallas since 1981. He is mostly known as the director and founder of the Dallas VideoFest. He produces the TV show "Frame of Mind" on KERA TV in Dallas and is the Artistic Director of 3 Stars Cinema. He has traveled to Nigeria, Pakistan, and China to show American Documentaries for the US State Department. He has taught film and video at Texas A&M's Visualization Lab, Southern Methodist University, the University of Texas at Austin, and West Virginia State College. He is currently an Associate Professor at UT Arlington.
He is a former President of the Association of Independent Video and Filmmakers (AIVF), a former (and founding) board member of Dallas Artists Research and Exhibition (DARE), and past Vice President of the Texas Association of Film and Tape Professionals (TAFTP), founder and past President of the West Virginia Filmmakers' Guild, and co-founder of the Dallas Video Festival and the Video Association of Dallas. He has been a video columnist for The Dallas Morning News, Dallas Times Herald, and United Features Syndicate. Bart received an MFA in Film Directing from Columbia University.
---
This lecture series supported by:
Belmont Village Senior Living is designed for seniors who need some assistance with daily activities. Residents enjoy chef-prepared meals, housekeeping, transportation, and social activities.
CLICK HERE for more information
To become a DHS member, CLICK HERE