Collections & Archives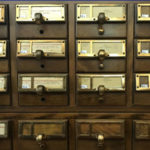 With a collection spanning the history of Dallas and the entire state of Texas; our mission is to collect, preserve, and exhibit the heritage of Dallas and Texas to educate and inspire present and future generations. The G.B. Dealey Library actively collects materials documenting the history of Dallas, Dallas County and Texas. It maintains a large collection of photographs, documents, artifacts, books, and periodicals, providing access to historical research information through our archives.
The Dallas Historical Society's holdings include collections from notable figures such as pioneer attorney John C. McCoy, and nineteenth century businesswoman Sarah Horton Cockrell. Other collections include the papers of Congressman Hatton W. Sumners, Democratic party leader Thomas B. Love, George W. Briggs, Sam Acheson, Joseph W. Bailey,  Dallas Morning News publisher G.B. Dealey, Elmer Scott, Margaret Scruggs Caruth, John M. Moore, Dallas ISD principal John Leslie Patton, and the 1936 Texas Centennial Commission. The collection centers on the social, economic, and political history of Dallas and Texas.
Researching the G.B. Dealey Library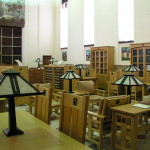 The G.B. Dealey Library is open by appointment only from Tuesday – Thursday 10:30-4:30. Please email us at  research@dallashistory.org to schedule a visit.  
Collections staff answers questions via email at no cost, up to fifteen minutes. Extensive research work can be undertaken on a fee basis. Please email us at  research@dallashistory.org explaining the exact nature of your research question.  The collection can only be accessed by appointment. For information about the G.B. Dealey Library, the DHS collections, research inquiries or assistance, or to schedule an appointment, please contact research@dallashistory.org
Fee Schedule and Reproduction Policy
This policy applies to reproducing manuscript, print, graphic, and photographic materials. All reproductions are performed by DHS staff. All requests for scanning or photocopying must be approved by a staff member. Requests may be denied if the item is too fragile or too large to be scanned or photocopied with available equipment, or if the size of the request will place an unreasonable strain on available staff resources. All digital reproductions, photographic reproductions, and large reproduction orders must be paid for in advance. 
Copyright Notice: The individual requesting reproductions expressly assumes the responsibility for compliance with all pertinent provisions of the Copyright Act, 17 U.S.C. ss101 et seq. The patron further agrees to indemnify and hold harmless the Dallas Historical Society and its staff in connection with any disputes arising from the Copyright Act, over the reproduction of material at the request of the patron.
Download a copy of the current fee schedule here.
Fee Schedule for the GB Dealey Library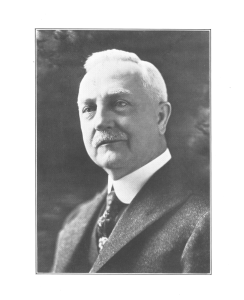 George Bannerman (G. B.) Dealey (1859 - 1946), publisher and civic planner, immigrated to Galveston, Texas, where he took the position of office boy at the Galveston News on October 12, 1874. He worked for this publishing concern the rest of his life. When the Dallas Morning News was founded in 1885 he was appointed business manager. He was the founder of the Dallas Historical Society (1922) and lifetime president. In 1986 the Hall of state underwent extensive renovations. During the renovation process the G.B. Dealey library was opened for researchers.