Join the Dallas Historical Society for the An Evening With! series. Explore Dallas and Texas history with authors and experts who will speak on a range of historical subjects. CLICK HERE to join our newsletter and be notified about upcoming lectures and programming.
2020 SCHEDULE
Nov. 17
Places of Resilience and Community:
Freedom Colonies of Dallas
From 1865 to 1920, former enslaved persons founded hundreds of Freedom Colonies, or Freedmen's Towns, across Texas. These African American men and women came together to govern themselves; and to create cohesive communities that could support businesses, schools, and churches. In the Dallas area some of the freedmen's communities were Deep Elm or "Deep Ellum", Freedmen's Town North Dallas or "State Thomas", the Tenth Street Community, Little Egypt, and Joppa.
In 1989, Dallas native Robert Swann came back from Massachusetts with a Masters in Architecture from Harvard University Graduate School of Design and a new way of seeing a familiar neighborhood. For the next nineteen years, Robert observed the decline of Tenth Street from the freeway. In 2008, he took a walk on Tenth Street to find a historic house to make his own. The house he chose and ultimately won was vacant for a reason commonly encountered in freedman's towns like Tenth Street: "Too many heirs." Swann's search for those heirs became a personal quest for the origins of Tenth Street in historical fact. His public advocacy for the preservation of Texas Freedmen's settlements led to a seat on the Dallas Landmark Commission, where Swann has served since 2017. Robert is artistic director of JazzStand on Abrams, the longest running free jazz concert series in Dallas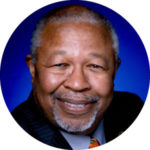 W. Marvin Dulaney is Deputy Director and Chief Operations Officer at the Dallas African American Museum. He is also Associate Professor of History Emeritus, the former chair of the Department of History, and the former Interim Director for the Center for African American Studies at the University of Texas, Arlington. He has taught history for forty-two years and published extensively on the history of African Americans in Dallas and in Texas.
Shalondria C. Galimore is a Joppa/Joppee native, born 100 years after the community was founded by Henry Critz Hines, in 1872.  She is the 4th of 5 generation residents.
Ms. Galimore is the President of the South Central Civic League, Joppee's Neighborhood Association, Precinct Chairman of Precinct #3045, and the Executive Director of Sir Vince Academy Inc. She also serves as the Vice-President of Dallas South Lion's Club. Her love and zeal for the Joppee Community is unmatched. She spends countless hours, implementing new projects and programs to ensure that her community is well informed of the ongoing changes within the City of Dallas and abroad.
---
Dec. 3
Michael Hurd
Thursday Night Lights: The Story of Black High School Football in Texas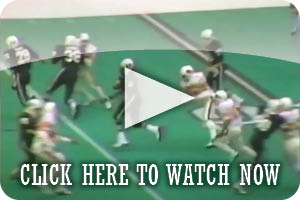 At a time when "Friday night lights" shone only on white high school football games, African American teams across Texas burned up the gridiron on Wednesday and Thursday nights. The segregated high schools in the Prairie View Interscholastic League (the African American counterpart of the University Interscholastic League, which excluded black schools from membership until 1967) created an exciting brand of football that produced hundreds of outstanding players, many of whom became college All-Americans, All-Pros, and Pro Football Hall of Famers, including NFL greats such as "Mean" Joe Green (Temple Dunbar), Otis Taylor (Houston Worthing), Dick "Night Train" Lane (Austin Anderson), Ken Houston (Lufkin Dunbar), and Bubba Smith (Beaumont Charlton-Pollard).
Thursday Night Lights tells the inspiring, largely unknown story of African American high school football in Texas. Drawing on interviews, newspaper stories, and memorabilia, Michael Hurd introduces the players, coaches, schools, and towns where African Americans built powerhouse football programs under the PVIL leadership. He covers fifty years (1920-1970) of high school football history, including championship seasons and legendary rivalries such as the annual Turkey Day Classic game between Houston schools Jack Yates and Phillis Wheatley, which drew standing-room-only crowds of up to 40,000, making it the largest prep sports event in postwar America. In telling this story, Hurd explains why the PVIL was necessary, traces its development, and shows how football offered a potent source of pride and ambition in the black community, helping black kids succeed both athletically and educationally in a racist society.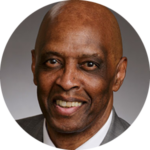 Michael Hurd is the director of the Texas Institute for the Preservation of History and Culture at Prairie View A&M University. The Institute focuses on documenting the almost 500-year history of African American presence in Texas dating to 1528. Born in Texarkana, Texas, he grew up in Houston. He is an Air Force veteran who served eight years as a medic, including one year (1971) at Phu Cat Air Base, Vietnam, and was a recipient of the Air Force Commendation Medal. He is a graduate in Journalism from the University of Texas at Austin and has worked as a sports writer at the Houston Post, the Austin American-Statesman, USA Today – for 12 years as a member of the founding staff in 1982, and Yahoo Sports. His third and most recent book, "Thursday Night Lights," was published by UT Press in 2017 and covers the history of football programs at black high schools in Texas before integration, 1920-1970. The book was named by the Texas Observer as one of the 30 best Texas books during the 2010-2019 decade. He is a trustee with the Friends of the Texas Historical Commission, a board member with the Writers' League of Texas, and is also a member of the Texas Institute of Letters.
---