Join the Dallas Historical Society for the An Evening With! series. Explore Dallas and Texas history with authors and experts who will speak on a range of historical subjects. CLICK HERE to join our newsletter and be notified about upcoming lectures and programming
Mar. 10 | 6:30 PM
Dallas Women Who Made History
An Panel Discussion Lead by Christine Allison
Join D magazine editor-in-chief and CEO Christine Allison as she moderates an insightful panel of esteemed guests. Sheryl Adkins-Green, Executive VP Mary Kay Inc. and SMU's Samantha Dodd , curator, DeGolyer library – Women of the Southwest will share stories of triumph from past to present of savvy business women who forged remarkable business feats despite the odds against them.

Christine Allison is Editor-in-Chief and CEO of D Magazine Partners. She founded D Home in 2000 and has been leading digital properties since 2005. When time allows, she writes about remarkable people, civic issues, politics, and the joys of ordinary life
Sheryl Adkins-Green, Mary Kay's Chief Marketing Officer, leads the global brand marketing strategy,  advertising, digital marketing, social media, and customer insights that keep the Mary Kay brand and business opportunity relevant and competitive around the world. Prior to Mary Kay, Sheryl held executive positions with Alberto-Culver, Cadbury-Schweppes, Citigroup, and Kraft Foods.
Sheryl is a @Forbes Top 50 CMO influencer who received the 2021 Top 100 Women in Marketing Award by Brand Innovators. She received the CMO Leadership Award in 2020, and in 2019, Sheryl was named to BLACK ENTERPRISE's 2019 Most Powerful Women in Corporate America List. Sheryl was recognized as one of the Most Influential Women in Direct Selling (2017) and in August 2012, Sheryl was the first recipient of the Global Marketer Award from the Academy of Marketing Science. Sheryl serves on the Texas Christian University Board of Trustees, in addition to being a board member of the Dallas Museum of Art and of the AT &T Performing Arts Center. Sheryl was honored to be featured in the best-selling book, "Successful Women Think Differently" by Valorie Burton. Sheryl received a Bachelor of Science in retailing, cum laude, from the University of Wisconsin and holds a Master of Business Administration degree from Harvard Business School.
Samantha Dodd is the curator for the Archives of Women of the Southwest at the DeGolyer Library at Southern Methodist University in Dallas, Texas. Her work entails collecting, appraising, processing, and making accessible archival collections in women's history to document the historical experience of women in the Southwest, with special emphasis on Dallas and North Texas, as well as Louisiana, Arkansas, Oklahoma, New Mexico, Colorado, Arizona, and the Spanish Borderlands.
Samantha was most recently the special collections archivist at the University of Texas at Arlington, where she had been working since 2016. From 2011-2015, she was the archivist at the Dallas Historical Society. She holds a BA in history from UTA, an MA in history from UTD, and an MLIS from the University of North Texas. She is a Certified Archivist and has professional certificates in Advanced Management in Libraries (UNT) and Archival Arrangement and Description (SAA).
---
Mar. 16 | 6:30 PM
Deep Vellum Book Series:
Stories of Dallas – Did You Hear the News?
Join the Dallas Historical Society and Deep Vellum Books for a unique lecture/panel discussion series. Explore Dallas and Texas history with authors and experts who will speak on a range of historical subjects. This month's panel discussion includes Norma Adams Wade, Patrick Washington, Robert Moore & Dr. Melita Garza, discussing the lasting impact of alternative media and media representation in marginalized communities.
A special thanks to the Moody Fund for the Arts and Humanities Texas for making this in-person and online lecture series possible.
Norma Adams Wade is a proud Dallas native, University of Texas at Austin journalism graduate and retired Dallas Morning News senior staff writer. She is a founder of the National Association of Black Journalists and was its first southwest regional director. She became The News' first Black full-time reporter in 1974.
Patrick Washington is the Publisher and CEO of the Dallas Weekly.  Continuously published without missing a single issue for more than 65 years, DW has emerged as one of the most trusted voices of the African-American community in north Texas. DW has been recognized and awarded for its impactful journalism locally, statewide, regionally and nationally; more than any other Black-owned media enterprise of its kind in the area.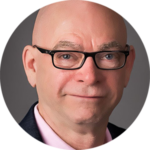 Robert Moore Co-founded the 'Dallas Voice,' the weekly LGBTQ-focused newspaper in 1984.  After working for 2 years at the Dallas Gay News Moore founded the paper with Don Ritz and William Marberry.  They each invested $250 and began the paper out of a small office in Oak Lawn.  The paper continues to thrive  and provides news, life and style information to LGBTQ Texas.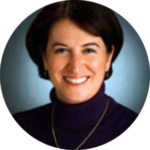 Dr. Melita Garza is an associate professor at Texas Christian University's Bob Schieffer College of Communication.  She teaches courses on media literacy, journalism history and diversity and the media.  Prior to earning her Ph.D. from the University of North Carolina at Chapel Hill in 2012, she was an award winning journalist at the Chicago Tribune, Bloomberg News and the Los Angeles Times where she wrote about immigrant, refugee, and ethnic communities.  She is the author of 'They Came to Toil: Newspaper Representations of Mexicans and Immigrants in the Great Depression,' which examines the way English-and Spanish-language newspapers framed immigration in a time of deep economic crises.    She is considered a leading expert on Spanish-language media in the United States.
---
Apr. 14 | 6:30 PM
Preston Hollow: A Brief History
By Jack Walker Drake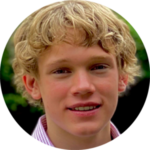 Jack Walker Drake, a 17-year old junior at Trinity Christian Academy in Addison, has written Preston Hollow – A Brief History published by The History Press and Arcadia Publishing. This 170 page read showcases the rich history of the Preston Hollow neighborhood and includes many personal stories and pictures from longtime residents. The forward is written by another fan of the Preston Hollow district, Dallas Mavericks billionaire owner Mark Cuban. Join us for this collaborative event with Preservation Dallas.
While Preston Hollow – A Brief History has interesting stories about how the area grew from a getaway from Dallas to a thriving neighborhood, the pictures are priceless. Photos show the old town hall which became an Ebby Holliday real estate office, the Preston Royal Theater, The Coffee Cup diner and the evolution of the area schools and churches. Pages are also devoted to the October 2019 tornado.

Prior to the lecture, you are invited to join Veletta Lill, Marcel Quimby and Dale Sellers at 5:30 for a guided tour of the restoration of the Hall of State building. The tour will conclude shortly before the lecture begins at 6:30. CLICK HERE to learn more.
---
May 18 | 6:30 PM
Planes, Trains & Automobiles
Tracing the historic impact transportation has played in shaping Dallas' infrastructure
Join us for an impactful conversation with top transportation experts Bob LaPrelle and Ken Capps, who will share insight on how the cities infrastructure was shaped by railroad industry, the development of major airports and the impact automotive industry and factories had on Dallas market.
About the speakers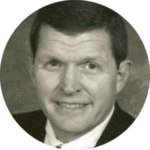 Ken Capps is a native Texan who began working in Dallas in 1985 as a broadcast journalist at KDFW-TV. His first week on the job, he covered the Delta 191 crash at DFW International Airport, still the worst accident in the airport's history. During his TV career he also covered the explosion of the Space Shuttle Challenger. Ken parlayed his communication skills and knowledge of the aviation industry into the Travel and Transportation Group at EDS, working on new-fangled technology for electronic airline tickets. Then September 11, 2001. Ken's first day on the job as Vice President, Public Affairs at DFW International Airport. Capps survived that terrible day and was a team leader in opening the $2.5B International Terminal D & Skylink Train, selling $1.5B in bonds to fund the new terminal and bringing billions of dollars of new international air service to DFW. Ken also was known as a subject matter expert for the national TV networks in matters of airport security, terroristic threats and airline business trends. Ken received a Bachelor's Degree in Journalism with High Honors from The University of Texas at Austin and a Masters Degree with Honors from Northwestern University
Bob LaPrelle is the president of Museum of the American Railroad in Frisco, Texas. Bob LaPrelle is a 30-year veteran in the field of historic railway preservation and museums. He has served as Executive Director/CEO of the Museum of the American Railroad since 1988, and three prior years as a board trustee. Mr. LaPrelle has placed an emphasis on the cultural history and technology aspects of railroad museums and their role in communities as an educational resource and tourism destination. LaPrelle recently led the successful effort to move the Museum to a significantly larger venue in North Texas to expand collections and serve a broader audience.
---
Aug. 18 | 6:30 PM
Quanah Parker
A Lecture by Lance Tahmahkera
Born and raised in Fort Worth, Lance Tahmahkera has been with Texas Health Harris Methodist Fort Worth for the past 43 years and is currently, the Imaging Department Manager at TH Harris Methodist Outpatient Center – Burleson. He is a Great-Great Grandson of Comanche Chief, Quanah Parker. With his parents staying close to the Comanche traditions and culture, much of his youth was spent at pow-wows learning family stories about ancestors and the tribal ways. He's been asked to share those stories with various schools/universities, historical groups and organizations. The stories shared vary from the origins of the tribe, life on the plains and reservation, Cynthia Ann and Quanah Parker to current day events. Also shared are children stories that were passed down through the family.
---
Dec. 8 | 6:30 PM
An Evening With! Burk Murchison & Michael Granberry
A Book Signing Event
Join us as the Dallas Historical Society welcomes authors Burk Murchison & Michael Granberry for a book signing as they debut their book Hole in the Roof:The Dallas Cowboys, Clint Murchison Jr., and the Stadium That Changed American Sports Forever – a look back at the history of the Dallas Cowboys franchise and Texas Stadium. Please join us for wine, beer, appetizers, and country music followed by a program featuring the authors.
---