When:
May 18, 2022 @ 6:30 pm – 8:30 pm
2022-05-18T18:30:00-05:00
2022-05-18T20:30:00-05:00
Where:
Hall of State, Fair Park
3939 E. Grand Ave. Fair Park
Dallas
TX 75210

Contact:
Deah Berry Mitchell
(214) 421-4500 ext. 107
Planes, Trains & Automobiles
Tracing the historic impact transportation has played in shaping Dallas' infrastructure
Join us for an impactful conversation with top transportation experts Bob LaPrelle and Ken Capps, who will share insight on how the cities infrastructure was shaped by railroad industry, the development of major airports and the impact automotive industry and factories had on Dallas market.
About the speakers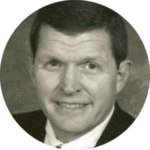 Ken Capps is a native Texan who began working in Dallas in 1985 as a broadcast journalist at KDFW-TV. His first week on the job, he covered the Delta 191 crash at DFW International Airport, still the worst accident in the airport's history. During his TV career he also covered the explosion of the Space Shuttle Challenger. Ken parlayed his communication skills and knowledge of the aviation industry into the Travel and Transportation Group at EDS, working on new-fangled technology for electronic airline tickets. Then September 11, 2001. Ken's first day on the job as Vice President, Public Affairs at DFW International Airport. Capps survived that terrible day and was a team leader in opening the $2.5B International Terminal D & Skylink Train, selling $1.5B in bonds to fund the new terminal and bringing billions of dollars of new international air service to DFW. Ken also was known as a subject matter expert for the national TV networks in matters of airport security, terroristic threats and airline business trends. Ken received a Bachelor's Degree in Journalism with High Honors from The University of Texas at Austin and a Masters Degree with Honors from Northwestern University
Bob LaPrelle is the president of Museum of the American Railroad in Frisco, Texas. Bob LaPrelle is the president of Museum of the American Railroad in Frisco, Texas. Bob LaPrelle is a 30-year veteran in the field of historic railway preservation and museums. He has served as Executive Director/CEO of the Museum of the American Railroad since 1988, and three prior years as a board trustee. Mr. LaPrelle has placed an emphasis on the cultural history and technology aspects of railroad museums and their role in communities as an educational resource and tourism destination. LaPrelle recently led the successful effort to move the Museum to a significantly larger venue in North Texas to expand collections and serve a broader audience.