Exhibitions
---
Our State Fair: 135 Years of the State Fair of Texas
Sept. 24 – Oct. 17, 2021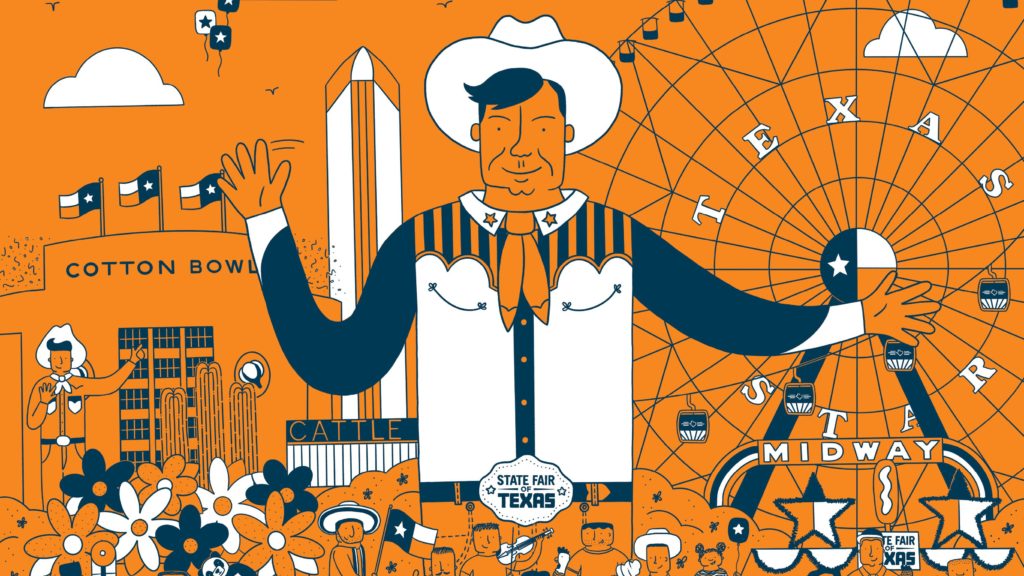 OUR STATE FAIR: 135 YEARS OF THE STATE FAIR OF TEXAS explores 135 years of State Fair history in Fair Park, tracing back to its origins as the Dallas State Fair and Exposition in 1886. Fair Park is home to one of the greatest concentrations of early 20th century Art Deco exhibit buildings in the world, built specifically for the Texas Centennial Exposition and World's Fair of 1936. Over the years the State Fair has served as a destination for entertainment, amusements, food, and fun. The exhibit features an extensive display of photographs and artifacts from the State Fair's archive and the Dallas Historical Society's collection. Come see a visual history of the last 135 years, from posters, vintage midway games, rides and even Big Tex himself!
---
The Tom & Alicia Landry Family Collection
January 2021

Opening to the public on January 5, 2021, this collection tells the story of the man behind the legend, featuring more than 60 mementos from Landry's life, some of which have never been seen by the public. These relics from Landry's life include items from his childhood in Mission Texas, his time as a college and professional athlete, his illustrious career as the head coach of the Dallas Cowboys and his induction into the NFL Hall of Fame. The collection will have a permanent home with the Dallas Historical Society at the Hall of State in Fair Park.
---
CLICK HERE to see past exhibits