Exhibitions
---
Dallas in the Time of MLK
(January, 2018 – March 3, 2019)
The Civil Rights Movement was a defining moment in the United States. During the 1960s Dr. Martin Luther King, Jr. made two important visits to speak in Dallas. The exhibit focuses on King's 1963 speech in Fair Park and his 1966 speech at Southern Methodist University. Additionally, we look at a number of Dallas civil rights leaders who were active during this critical decade as Dallas transitioned away from being a segregated city.

---
Women's Suffrage in Texas
(February-August 2019)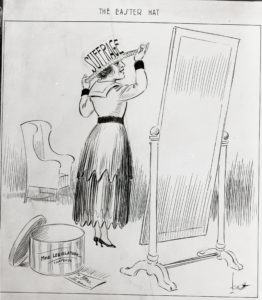 Texas was the first state in the South to ratify the Nineteenth Amendment, a landmark moment for all who took place in the struggle for representation. Women's Suffrage in Texas focuses on the long campaign for woman suffrage in Texas from the movement's early roots to the new struggles after the ratification of the Nineteenth Amendment.