An Evening With! lecture series 2021
Join the Dallas Historical Society for the An Evening With! series. Explore Dallas and Texas history with authors and experts who will speak on a range of historical subjects. CLICK HERE to join our newsletter and be notified about upcoming lectures and programming.

March 25 | 2021
Janna Timm & Sally Hammons
Southfork Ranch: a virtual tour of Texas & television's most famous mansion & ranch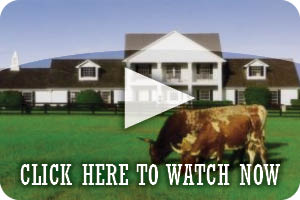 Join us for our first off-site "An Evening With" as we tour the most iconic mansion in television history! Viewers will be treated to a private access tour of Southfork Ranch and afterwards hear about the history of Dallas' most cherished ranch. History at Southfork began in 1978 when Lorimar Productions chose the North Texas showplace as the site for the CBS TV series Dallas. The hit series, which counted millions of viewers across the United States and in 95 countries as fans, was originally broadcast in the United States from 1978 to 1991. The series continues to be broadcast in syndication and still is in first-run status in many countries around the world. Because of the ranch's high profile on television, the beautiful white mansion, the pool, the barns and surroundings quickly became a tourist mecca.
It is a crazy fun place and everyday is completely different! The ranch hosts all kind of events; weddings, social events, equestrian experiences, festivals, concerts, drive in movies and even overnight stays at the Ewing Mansion. The ranch has been filmed for company videos, reality shows (Real Housewives of Dallas) and both the original and reboot of DALLAS. Tourists from all over the world come to see where DALLAS was filmed and take a tour of the ranch. The ranch is still home to livestock, including llamas, miniature horses, quarter horses, American paint horses and of course long horn cattle.
---
April 8 | 2021
Alex Temblador
Giving Voice to Texas Stories That Haven't Been Told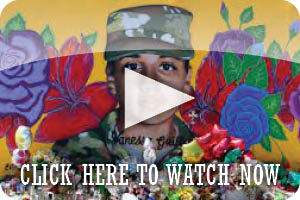 Join D Mag's Alex Temblador for this virtual discussion as she explores an array of her past articles and stories that highlight the diversity of Texas' culture and history, showcasing why it's important to uplift the stories that haven't been told.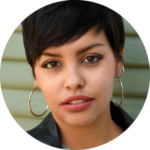 Alex Temblador is a Dallas-based award-winning author, freelance writer, public speaker, and creative writing instructor. Her first novel, Secrets of the Casa Rosada, won such awards as Kirkus Reviews' Best of YA Books 2018, NACCS Tejas Foco Young Adult Book Award 2019, Writer's League of Texas Book Awards' MG/YA Discovery Prize Winner in 2018, and Texas Library Associations TAYSHA's 2020 Reading List. Her second novel, Half Outlaw, is forthcoming from Blackstone Publishing in 2022. Alex's articles and essays have appeared in publications like Outside, Architectural Digest, Dwell, Texas Highways, D Magazine, VICE, The Daily Beast, Travel + Leisure, Lonely Planet, Dallas Morning News, and Bustle. In addition to covering travel, design, art, and the outdoors, Alex is best known for her coverage of diversity, equity, and inclusion. She was the Bessie Award recipient for "Most Impactful Piece of Writing" for a Conde Nast Traveler article about traveling with an anti-racist perspective. You can often find the Mixed Latinx writer working on her next book or researching her next article on the front porch of her historic home.
---
July 8 | 2021
Fletcher's & Renfro Foods
Exploring Iconic DFW-Founded Multigenerational Food Brands
In 1942 Neil and Carl Fletcher invented the Corny Dog at the State Fair of Texas in Dallas Texas. The company Fletcher's Original State Fair Corny Dogs is coming into its 80th year serving the famous meal on a stick through events, concessions, and catering. Fletcher's is still family owned and operated today.
In 1940, with the Depression still a vivid memory, George Renfro took a big risk for a man with a family. He quit his job selling restaurant supplies and condiments. And with little more than sheer determination and the support of his family, George and his wife, Arthurine, co-founded George Renfro Food Company in the garage of their north Fort Worth home. In their new venture, they distributed packaged spices and pepper sauces throughout Fort Worth and the surrounding areas. Mrs. Renfro's salsas have been a staple of hot sauce aisles for more than 4 decades.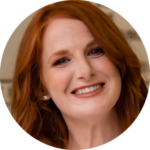 Amber Fletcher is the head of marketing for the multi-million dollar Texas staple, Fletcher's Original Corny Dogs. The granddaughter of Dallas' famous corn dog inventor Neil Fletcher, and daughter of the late Skip "The Corny Dog King" Fletcher, Amber is the third generation of Fletcher's at the helm of the iconic brand, along with her brother, Aaron, and cousin, W.C. From a young age Amber could be found behind the counter at the State Fair of Texas getting to know customers as well as keenly observing her father as he built the empire. Amber assumes a dual focus: preserving her family's deep legacy in the state, while also expanding Fletcher's reach nationally through events operations, a strong digital footprint and most importantly, top-notch quality control. Amber is a born and raised Texan who spent her life working in the family business at State Fair of Texas. She is passionate about her family, her dogs, and public speaking.
The son of second-generation owner John "Jack" Renfro, Doug learned the family business from the bottom up, starting on the factory floor as a teenager and weighing spices through college. After graduating magna cum laude with a bachelor's degree from the University of North Texas, Doug proved his salt outside the company, working seven years for Electronic Data Systems (later purchased by General Motors), where he was promoted to divisional finance manager. At the same time, he earned his master's degree from Southern Methodist University and qualified for his Certified Management Accountant designation. Doug returned to Renfro Foods in 1992.
---
Nov. 10 | 2021
Deep Vellum Book Series:
Stories of Dallas – Water
Featured Book: The River Always Wins: Water as a Metaphor for Hope and Progress by panelist David Marquis.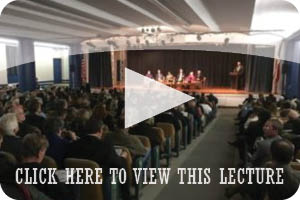 A meditation on movement of both society and nature, based on the author's experiences as an activist. In short, aphoristic chapters, Marquis explores the power of force and collectivity through the metaphor of water. As an activist, David Marquis founded the Oak Cliff Nature Preserve in Dallas, and has consulted with the Texas Conservation Alliance since 2011. He brings an unerring belief in the connective and healing power of nature to The River Always Wins.
Moderated by Kathryn Holliday, the discussion features the panelists/topics:
Samantha Dodd dicsusses Sarah Cockrell's entrepreneurial work to build bridges, including the iron suspension bridge,  and its impact on the development of the city.   
Molly Plummer  discusses how land use policies around water/waterways were used to shape Dallas' development.
David Marquis discusses how environmentalists and activists have helped shape the development of Dallas.
A special thanks to the Moody Fund for the Arts and Humanities Texas for making this in-person and online lecture series possible.  
Samantha Dodd is the curator for the Archives of Women of the Southwest at the DeGolyer Library at Southern Methodist University in Dallas, Texas. Her work entails collecting, appraising, processing, and making accessible archival collections in women's history to document the historical experience of women in the Southwest, with special emphasis on Dallas and North Texas, as well as Louisiana, Arkansas, Oklahoma, New Mexico, Colorado, Arizona, and the Spanish Borderlands.
Samantha was most recently the special collections archivist at the University of Texas at Arlington, where she had been working since 2016.  From 2011-2015, she was the archivist at the Dallas Historical Society.  She holds a BA in history from UTA, an MA in history from UTD, and an MLIS from the University of North Texas.  She is a Certified Archivist and has professional certificates in Advanced Management in Libraries (UNT) and Archival Arrangement and Description (SAA).
David Marquis is a long-time committed activist for environmental and social change in the Dallas area. He is the author of The River Always Win: Water as a Metaphor for Hope and Progress, published in 2020 by Deep Vellum, as well as I Am A Teacher, which became a series of widely performed plays. He founded the Oak Cliff Nature Preserve in Dallas and has consulted with the Texas Conservation Alliance since 2011. David grew up on the high, dry plains of West Texas listening to family stories of the Dust Bowl and the Great Depression, of World War II and starting over after years of lean times. He owes his love of a good story, his sense of social justice, his ties to nature and the land, and his first-hand experience with both strong women and strong men to his family.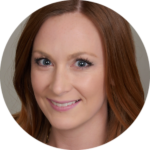 Molly Plummer is the Senior Program Manager for The Trust for Public Land in North Texas. As the trained landscape architect and skilled community organizer, Molly leads the implementation of the Five Mile Creek Urban Greenbelt Program and manages our Cool Schools Neighborhood Parks program. Molly is currently managing the development and construction of a park at Alice Branch Creek Greenbelt and leading the community engagement and design of the 40 acre Judge Charles Rose, Sr. Park.  At The Trust for Public Land, she has also managed several projects for the North Texas office including the GIS-based citywide planning initiative Smart Growth for Dallas, a crowdsourced park quality assessment project, a master planning initiative for parks and trails along the Five Mile Creek Corridor, as well as previously providing park design support for projects in New Orleans.  Her research is focused on equity, the environment, and how community resiliency and the urban built environment are impacted by historic planning mechanisms, particularly in Dallas. David Marquis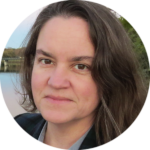 Kathryn Holliday is Professor of architecture and Director of the Dillon Center for Texas Architecture at the University of Texas at Arlington. She is an architectural historian whose research and teaching focus on the built environment in American cities. She studied architecture, art history, and environmental studies at Williams College and the University of Texas at Austin and she brings this interdisciplinary approach to the classroom and to her writing. She is the author of two monographs on New York architects and edited The Open-Ended City, a collection of essays by David Dillon, the former critic for the Dallas Morning News. She is currently at work on several projects, including a book about the history of the Bell monopoly, telephone buildings, and telecommunications infrastructure, as well as a collaborative project with colleagues and community members called "Reclaiming Black Settlements," advocating for historic preservation and equitable redevelopment in Freedman's Towns along the Trinity River in Fort Worth and Dallas. Her research has been supported by grants from the SOM Foundation, the National Park Service, the Hagley Library, and the Dallas Regional Chamber and, for her work with the Dillon Center, she is the recipient of awards for excellence in the media from the Texas Historical Commission and the Texas Society of Architects
---
Dec. 16 | 2021
Jerrie Marcus Smith
An Interview by Michael Granberry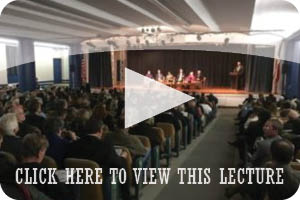 Author, Jerrie Marcus Smith, the oldest daughter of Stanley Marcus, whose aunt was Carrie Neiman, is the author and discusses her recently released book, A Girl Named Carrie: The Visionary Who Created Neiman Marcus and Set the Standard for Fashion. Jerrie is interviewed by journalist, Michael Granberry.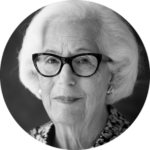 Jerrie Marcus Smith remembers her great aunt Carrie as a humorless woman who always wore black and who, Jerrie says, "scared me to death." Only as an adult did Jerrie grasp the impact of Carrie Marcus Neiman. Along with her brother, Herbert Marcus Sr., and her husband A.L. Neiman, Carrie co-founded the famed Neiman Marcus department store in Dallas, Texas in 1907. Carrie played an integral role in the store's success - despite, Jerrie marvels, having three strikes against her: She was a woman. She was Jewish. And (after her husband's illicit relationship with a second-floor saleswoman) she was divorced.
Yet through memories shared by her father, the late Neiman Marcus legend Stanley Marcus, as well as through spellbinding interviews with long retired salespeople, Jerrie has felt inextricably tied to Carrie. She feels as compelled to tell Carrie's story as she was to share a side to her father not many people knew: Reflection of a Man: The Photographs of Stanley Marcus, was Jerrie's first book, which she co-authored with her youngest child, photographer Allison V. Smith. Each recollection of Aunt Carrie, each remembrance, each detail melted away Jerrie's childhood fear of the stern woman in black, leaving in its place a colorful portrait of a person to be admired, to be loved and - perhaps most of all - to be shared.