Membership
---
Memberships make great gifts!
---
Century Society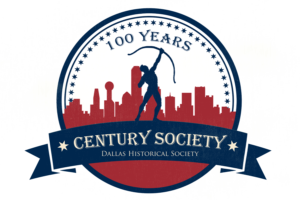 The Century Society of the Dallas Historical Society is comprised of engaged and forward thinking community members who take pride in the city of Dallas and are committed to the 100th anniversary of the Dallas Historical Society in 2022. Whether generational, longtime Dallas resident or new to the city, each member has one goal in mind: to continue to support the important history of the people, places, and events for the next generations. The objective of the Century Society is to take the organization into the next hundred years in a meaningful and modern way.
*The Founding Members will play an integral role in the formation of the Century Society in order to ensure the success of the 100th anniversary celebration. Founding Members will be expected to pledge to a five year commitment. For more information please contact Molly Nolan at 214-421-4500 ext. 107
---
Membership supports History
The Dallas Historical Society was organized on March 31, 1922, by 101 prominent citizens. In 1938, the Society assumed the management of the magnificent Hall of State at the request of the City of Dallas. The Hall of State is one of the finest examples of art deco architecture in the country and is listed on the National Register of Historic Places as a part of Fair Park. The Historical Society is the oldest historical organization in Dallas County that is committed to preserving the area's entire history.
Membership supports the Collections
The Historical Society preserves rare Dallas and Texas-related three-dimensional objects, including James Fannin's watch and Santa Anna's Texas Campaign medal. The research library holds more than ten thousand bound volumes and three million historic documents, including Sam Houston's handwritten account of the battle of San Jacinto.
Membership supports Education

Each year, the Dallas Historical Society serves approximately 20,000 students, providing more than half with free or discounted educational programs. Outreach programs give students who are unable to visit the Hall of State the opportunity to experience educational programs on historical topics in their own classrooms.
---
Membership Levels
Students – $25*
Discounts on DHS Historical City Tours
A subscription to Legacies, the semi-annual journal of Texas History
Invitations to DHS "members only" events
Reciprocal memberships to 250 Museums and Historical Societies across the country
Member discount on all DHS store purchases
Monthly e-newsletter and calendar
* Applicable to Primary, Secondary,  or College Students
Educators/Volunteers – $30**
Discounts on DHS Historical City Tours
A subscription to Legacies, the semi-annual journal of Texas History
Invitations to DHS "members only" events
Reciprocal memberships to 250 Museums and Historical Societies across the country
Member discount on all DHS store purchases
Monthly e-newsletter and calendar
** Educators: Applicable to Public, Private School, and College Teachers or retired Teachers. Volunteers must volunteer a minimum of 20 hours to be eligible for discounted membership
Historian – $50
Discounts on DHS Historical City Tours
A subscription to Legacies, the semi-annual journal of Texas History
Invitations to DHS "members only" events
Reciprocal memberships to 250 Museums and Historical Societies across the country. For a complete list of reciprocal entities please visit the Missouri History Museum's Time Travelers program.
Member discount on all DHS store purchases
Monthly e-newsletter and calendar
Biographer – $100
All benefits at Historian level, plus
State Fair of Texas admission voucher
Collector – $250
All benefits of Biographer level, plus
One complimentary ticket on a Historical City Tour of your choice
One complimentary Historian level gift membership
Scholar – $500
All benefits of Collector level, plus
One complimentary historic photograph reproduction
Two complimentary tickets on a Historical City Tour of your choice
Fellows – $1,500
All benefits of Scholar level, plus
Invitation for two to exclusive annual Fellows events
One complimentary rental of the Al and Margaret Hill Lecture Hall (subject to availability)
Patron Fellows – $2,500
All benefits of Fellows level, plus
Exclusive lunch with the DHS Director of Collections and Executive Director with a private tour of the collection
Two complimentary Historian level gift memberships
Private tour of select exhibits
State Fair of Texas admission for four and parking
Statesman – $5,000
All benefits of Patron Fellows level, plus
One table for eight at the annual Awards for Excellence in Community Service luncheon held each autumn
---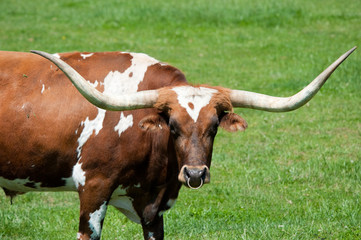 We hope you will join us in our efforts to preserve and present for others the memories of earlier times by becoming member of the Historical Society. Your support will ensure that not only the stories of the past, but also the news being made today, will be made available in the future for our children and grandchildren to study and enjoy. Most importantly, we would like to have you as a member of the Historical Society, whatever your level of support. Please join us. For more information on becoming a member of the Dallas Historical Society or to pay by credit card please contact Molly Nolan at (214) 421-4500 ext. 107
---