Special Events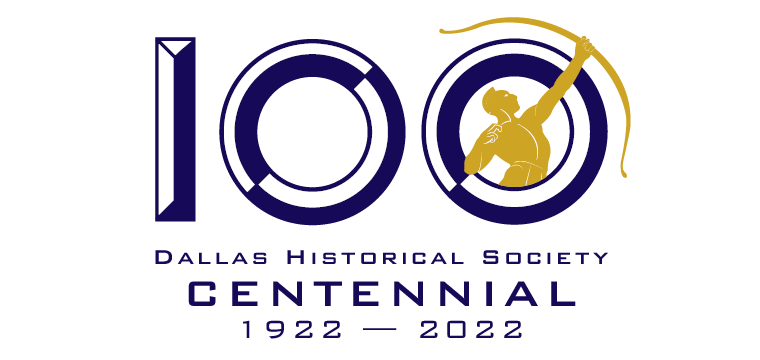 Please join us the evening of Saturday, November 12, 2022, for the Dallas Historical Society Centennial Gala. The evening will be held at the beautifully restored Hall of State in Fair Park, where the Dallas Historical Society's collection has been housed since 1938.
On this special occasion we will be honoring the Moody Foundation for their significant contributions as our Centennial Dallas History Maker. Since its inception 80 years ago, the Moody Foundation has awarded over 4,900 grants totaling over $2 billion for the betterment of the citizens and communities in Dallas and the great State of Texas.
The gala evening will feature cocktails and a seated dinner in the Great Hall surrounded by the beautiful architecture and art created for the Texas Centennial in 1936, as well as a specially curated exhibit from our collection of more than three million rare artifacts, including our new interactive Texas Liberty Forever: The Battle of the Alamo diorama. Seating at the Hall of State is limited, and this special event is such to sell out quickly!
Your generous support will help us continue the great work of the Dallas Historical Society. Each year, the Society is visited by over 160,000 people and serves more than 20,000 students through exhibits, educational programming, and community outreach.
---
BECOME A SPONSOR
---
SPECIAL THANKS TO THESE SPONSORS
SILVER JUBILEE SPONSORS
Children's Health
Southwestern Medical Foundation/UT
Southwestern Medical Center
Barbara & Dr. Roy Washburn
Daniel Murchison & the Murchison Family
PLATINUM COUPLE SPONSORS
Carol & E. Taylor Armstrong Jr.
Locke Lord LLP
Philanthropic Foundation
Luther King Capital Management
Baylor Scott & White Health
Kristen & Ladd Sanger
Lisa & Marvin Singleton
COURT OF HONOR SPONSORS
Shannon Wilson Callewart
The Family Place
Sunhee C. Hong DDS
Paige McDaniel
Steven M. Ponders M.D.
Phoenix I Restoration and Construction LLC
Nancy Shelton
Deborah G. & Richard L. Stanford
Susan K. Stone
Mary & Mike Terry
---