Brown Bag Lecture Series
---
Join us at 12 PM (noon) on the second TUESDAY of the month, March-November, at the HALL OF STATE (3939 Grand Avenue, Dallas, Texas 75210) as the DHS explores a variety of different topics about local and state history.
All lectures are FREE and open to the public.
Individual reservations are not necessary but are appreciated for large groups planning to attend.
Tables will be available on a first come, first serve basis.
Attendees are welcome to bring their own "brown bag" lunch to enjoy during the presentation.
Each lecture will last approximately one hour.
This lecture series supported by: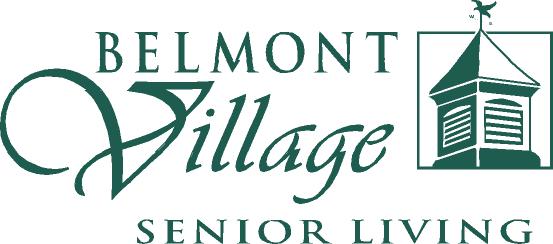 Belmont Village Senior Living is designed for seniors who need some assistance with daily activities. Residents enjoy chef-prepared meals, housekeeping, transportation, and social activities.
CLICK HERE for more information
To take a brief survey about your experiences at one of our Brown Bags (or to make suggestions about future Brown Bag topics), please CLICK HERE.
---
2019 SCHEDULE
---
November 12
Texas Dames
with Carmen Goldthwaite
Texas Dames: Sassy and Savvy Women Throughout Lone Star History recounts how these "Dames" broke gender and racial barriers in every facet of life. Some led the way as heroines while others slid headlong into notoriety, but nearly all exhibited similar strands of courage and determination to wrest a country, a state and a region from the wilds.
From early Tejas to 20th Century Texas, their stories unfold as they notched "firsts" as physicians, mayors (before women got the vote), scientists, bankers, lawyers, preachers and politicians. Texas Dames describes 53 women who wrestled their way into history by their accomplishments, whether in agriculture or banking, opera or circus, Civil War spies and gamblers, educators and aviators.
About the Author:
A 7th generation Texan, Carmen Goldthwaite writes and tells the stories about the Texas she loves for western magazines, community newspapers, and women's organizations around the state. Goldthwaite's column, Texas Dames, is published throughout Texas and features stories of the women who've pioneered in many roles and along many paths in Texas history.
---
Previous Brown Bag Lectures from 2019
---
Lone Star Cinema: The Film Industry in Texas
with John Slate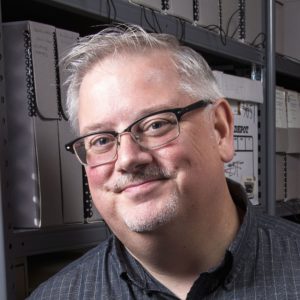 Grab your popcorn and join John Slate, Dallas city archivist and published scholar of Texas film history, as he takes you on a trip around the state and its many connections to Hollywood. Slate's illustrated talk will include stories of both well-known and forgotten actors from Texas, the history and development of the Texas film industry, and fascinating episodes from Texas film folklore.
John's lecture sets the stage for the Dallas Historical Society's 2019 Texas State Fair exhibit, Texas Cinema.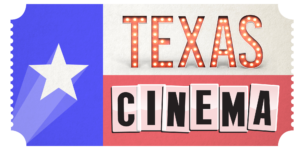 ---
Secret Dallas: A Guide to the Weird, Wonderful, and Obscure
with Mark Stuertz

Take an excursion through the weird, the wry, and the wonderful idiosyncrasies that comprise the Big D. From the Playboy Marfa bunny-with-a-muscle-car sculpture, to the ceaseless failed attempts to navigate the Trinity River, to the invention of the computer chip and German chocolate cake, Dallas is the birthplace of the whimsical, the wistful, and the profound. Secret Dallas answers questions about Big D you never knew you had, catapulting you through a portfolio of little-known but fascinating people, places, episodes, and artifacts. Think of it as a scavenger hunt travelogue, providing insights into hidden rhinestones and diamonds in the caliche. Secret Dallas is a riveting excursion into the city's odds and ends, where the rare and the phenomenal express the big, the bold, and the brash in everyone.
About the Author:
A nationally award-winning journalist and author, Mark Stuertz has been a Dallas-based writer for more than two decades. His investigative reporting, features, criticism, and business process articles have appeared in a variety of publications including the Dallas Observer, Modern Luxury Dallas, the Dallas Business Journal, Dapper, and Texas Monthly. He has also contributed to national publications including American Way, Spirit, Food & Wine, Wine Enthusiast, Wine Business Monthly, Private Air, and American Driver.
---
Blue Texas: The Making of a Multiracial Democratic Coalition in the Civil Rights Era
with Dr. Max Krochmal

This book is about the other Texas, not the state known for its cowboy conservatism, but a mid-twentieth-century hotbed of community organizing, liberal politics, and civil rights activism. Beginning in the 1930s, Max Krochmal tells the story of the decades-long struggle for democracy in Texas, when African American, Mexican American, and white labor and community activists gradually came together to empower the state's marginalized minorities. At the ballot box and in the streets, these diverse activists demanded not only integration but economic justice, labor rights, and real political power for all. Their efforts gave rise to the Democratic Coalition of the 1960s, a militant, multiracial alliance that would take on and eventually overthrow both Jim Crow and Juan Crow.
Using rare archival sources and original oral history interviews, Krochmal reveals the often-overlooked democratic foundations and liberal tradition of one of our nation's most conservative states. Blue Texas remembers the many forgotten activists who, by crossing racial lines and building coalitions, democratized their cities and state to a degree that would have been unimaginable just a decade earlier–and it shows why their story still matters today.
About the Author:
Dr. Max Krochmal is Associate Professor of History and founding Chair of the Department of Comparative Race and Ethnic Studies at Texas Christian University in Fort Worth. His research examines coalition-building among African American, Chicano/a-Latino/a, and white community organizers across the long civil rights era, from the 1930s to the 1980s.
---
Art: Transformation of a Thought
with Viola Delgado

Viola Delgado is an imaginative artist, painter, and sculptor who is driven by an incredible passion for self-expression through art. Her works are often noted for their unique simplicity, vivid color, and elegant geometrics. Delgado has developed an innovative style that blends precise realism with abstract expressionism. Her use of vibrant colors and strong lines makes her work an excellent choice for a wide range of projects and purposes.
Her research into the culture and history of a project have made her a sought after artist for a number of public and commercial projects in the Dallas/Fort Worth area. Delgado's murals can be found at the Latino Cultural Center, Dallas; Stevens Park and Tolbert Elementary Schools, Dallas; the Dallas West Library Courtyard; the Dallas Area Rapid Transit Station; and Vickery Village/Buckner Baptist Children's Home, Dallas. One of her extraordinary medallions is located on the Departure Concourse of the Dallas/Fort Worth International Airport.
---
Texas Landmark Cafes
with June Naylor

Written by award-winning travel writer and native Texan June Naylor, Texas Landmark Cafes describes what knowledgeable locals have long known about their best diners, steak houses, barbecues and seafood joints, from El Paso to Longview, and what to order when you get there. What the critics say: "You'll never go hungry if you pack this book, which covers the state's four major good groups: barbecue, steaks, Tex-Mex and pie." – Dallas Morning News "No matter what part of the state you're headed for, this cute and handy new guide has you covered with capsule descriptions and ordering suggestions." – Fort Worth Star-Telegram
About the Author:
A sixth-generation Texan, June Naylor has written about travel and food since 1984; and is the author of numerous Lone Star guidebooks, including the award-winning Texas: Off the Beaten Path, which has gone into seven editions. She co-wrote The Texas Cowboy Kitchen with celebrated cowboy cook, Grady Spears. Aside from spending 10 years as a staff writer and editor at the Fort Worth Star-Telegram, for whom she crafted innumerable reviews and columns, June is a contributing editor to Texas Highways magazine and she writes about travel and food for 360 West Magazine, a luxury lifestyle monthly in Fort Worth. She's a regular contributor as well to Texas Monthly, Texas Journey and the Dallas Morning News, and is the travel columnist for Texas Co-Op Power magazine. She's co-authored three Texas cookbooks and continues to develop recipes for local and national food companies. A graduate of Highland Park High School in Dallas and Texas Christian University in Fort Worth, June has always enjoyed sticking close to home when not on the road.
---
Gangster Tour of Texas
with Dr. Lindsay Baker

Bonnie and Clyde, Machine Gun Kelly, the Newton Boys, the Santa Claus Bank Robbers. . . . During the era of gangsters and organized crime, Texas hosted its fair share of guns and gambling, moonshine and morphine, ransom and robbery. The state's crime wave hit such a level that in 1927 the Texas Bankers Association offered a reward of $5,000 for a dead bank robber; no reward was given for one captured alive.
Veteran historian T. Lindsay Baker brings his considerable sleuthing skills to the dark side, leading readers on a fascinating tour of the most interesting and best preserved crime scenes in the Lone Star State. Gangster Tour of Texas traces a trail of crime that had its beginnings in 1918, when the Texas legislature outlawed alcohol, and persisted until 1957, when Texas Rangers closed down the infamous casinos of Galveston.
About the Author:
Holder of the oldest endowed chair in Texas History, the W.K. Gordon Chair, and full Professor of History at Tarleton State University
Author of twenty books on Texas and the American West
Former Fulbright Lecturer in Europe
Most published author at the Texas A&M University Press
Winner of Coral H. Tullis Award (Texas State Historical Association) and Kate Broocks Bates Award (Daughters of the Republic of Texas) for The First Polish Americansas the best book of the year on Texas, 1980
Fellow of the Texas State Historical Association
Founding director of the Texas Heritage Museum of military history at Hill College, Hillsboro, Texas
Recipient of Glenda Morgan Award for Museum Excellence (Texas Historical Commission), 1999
Sought-after speaker who gives programs across Texas, the United States, and overseas, including presentations in Great Britain, the Netherlands, Portugal, Denmark, Poland, Hungary, and Canada
Recipient of Ralph Coats Roe Medal (American Society of Mechanical Engineers) for "contributions to a better understanding and appreciation of an engineer's worth to contemporary society," 1987
---
The Influence of African Americans in Jazz, Blues, Rock, Tejano and Country Music
with Dr. Janice Franklin

Dr. Janice L. Franklin is a professor of Humanities and Music at Mountain View College in Dallas, Texas. She earned her Ph.D. in Humanities-Aesthetic Studies from the University of Texas at Dallas. Dr. Franklin is an accomplished musician, holding a Bachelor's of Music and a Master of Arts in Music with a piano performance concentration.  Dr. Franklin has extensive professional experience in musical theatre as a music director and producer in Dallas and New York, and in jazz performance through ensemble and recording studios. She was twice nominated for the Leon Rabin Outstanding Music Director award. As a composer, she has created and produced two original musical theatre works.  Dr. Franklin has served as President of the Board of Directors for S.T.A.G.E., and as a Board member for several arts organizations.
Dr. Franklin is the Coordinator for Humanities at Mountain View College. She was recognized by Mountain View College and by the Dallas County Community College District through the award of the DCCCD's highest honor for excellence in teaching, the Minnie Stevens Piper Excellence Award 2010. This recognition was highlighted in the University of Texas at Dallas Alumni publication for UT Dallas Magazine – Winter 2012. She teaches Music Literature, Jazz Piano, American Minority Studies, Popular Culture, and Fine Arts Appreciation.
---
To become a DHS member, CLICK HERE