Latest News
---
From Hyde Park to Fair Park
A Conversation with the Roosevelt Grandchildren and their Remembrances of Grandmère and Pa
March 21, 2019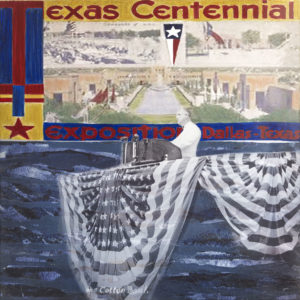 Paul Sparrow, Director of the Franklin D. Roosevelt Presidential Library and Museum will be moderating a remembrance discussion. Those participating in the intimate discussion of their personal memories of their grandmother and grandfather, Eleanor and Franklin are Anna "Anne" Roosevelt, Elliott "Tony" Roosevelt Jr, Franklin "Frank" Roosevelt III, and Nina Roosevelt Gibson.
The event also features an art exhibit: Historic American Pop, A collaborated historical perspective of abstract art with the words of Eleanor and Franklin Roosevelt by Laura Roosevelt, great-granddaughter of Eleanor and Franklin. The exhibit will be on display until April, 14, 2019.
---
Century Society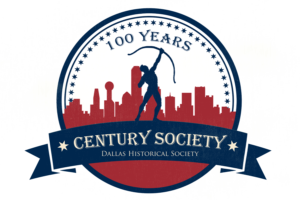 The Century Society of the Dallas Historical Society is comprised of engaged and forward thinking community members who take pride in the city of Dallas and are committed to the 100th anniversary of the Dallas Historical Society in 2022. Whether generational, longtime Dallas resident or new to the city, each member has one goal in mind: to continue to support the important history of the people, places, and events for the next generations. The objective of the Century Society is to take the organization into the next hundred years in a meaningful and modern way.
*The Founding Members will play an integral role in the formation of the Century Society in order to ensure the success of the 100th anniversary celebration.  Founding Members will be expected to pledge to a five year commitment. For more information please contact Molly Nolan at 214-421-4500 ext. 107
---
About the Dallas Historical Society:
Established in 1922, the Dallas Historical Society is the preeminent organization of its kind in Dallas, collecting, preserving, and exhibiting the heritage of Dallas and Texas to educate and inspire future generations. The stories of Dallas are shared each day through the three million items that comprise its archives and artifact collections. Housed at the Hall of State in Fair Park since 1938, the Society presents these collections through education programs, exhibitions, tours, access to research materials and workshops. Each year, the Dallas Historical Society is visited by more than 160,000 people and serves more than 20,000 students through guided tours and educational programming at the Hall of State, as well as outreach programs at school locations. More information can be found at http://www.dallashistory.org.