Latest News
---
2017 Public Programs
Join the Dallas Historical Society as it kicks off its new season of Public Programs starting in March. We continue to bring our popular programs such as Historic Tours, Brown Bag Lectures and Pour Yourself into History, as well as our new An Evening With! series.
Quiz answer- Lawmen involved in the "Bonnie and Clyde Ambush" in Gibsland, Louisiana. May 23, 1934.
 Left to right (top): Prentiss Oakley, Bienville Parish Sheriff's Deputy. Ted Hinton, Dallas Sheriff's Deputy. Bob Alcorn, Dallas Sheriff's Deputy. B.M. "Maney" Gault, Texas Ranger.
(bottom): Frank Hamer, Texas Ranger. Henderson Jordan, Bienville Parish Sheriff.
Find out more on our Bonnie and Clyde Historic City Tour.
---
THE ROLE WOMEN IN THE
CIVIL RIGHTS MOVEMENT
WITH DR. W MARVIN DULANEY
Thursday, March 23  5 – 7:30 p.m.
Saturday, March 25  9 – 10:30 a.m.
Hall of State  Fair Park
3939 Grand Ave. Dallas, TX 75210
For more information or to register, please contact Jessica Vitela, State Fair of Texas
Community Affairs Coordinator at jvitela@bigtex.com
---
G.B. DEALEY LIBRARY & READING ROOM
NOW OPEN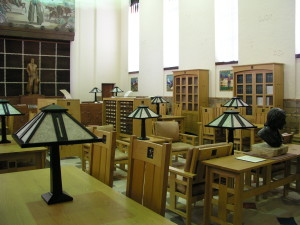 The G.B. Dealey Library & Reading Room is now open to the public daily during regular Hall of State hours.
Research assistance is available Tuesday and Thursday from 10:00 a.m.- 12:00 p.m. and 1:30 p.m.-3:30 p.m. or by appointment Monday, Wednesday, and Friday. It is requested that researchers needing assistance call ahead. Researchers are required to sign in, present a valid id, and read and sign a form stating our regulations.
Please contact Wendy Cole for more information or to schedule an appointment, 214-421-4500 x110 or wendy@dallashistory.org
---
NEW TO THE ARCHIVES 
This card signed by Jack Ruby, was an invitation to visit his nightclub called the Sovereign Club, which later became the Carousel Club, located at 1312 ½ Commerce Street, Dallas, Texas. Mr. Toan's company owned the Continental House where Jack Ruby lived. One afternoon as Mr. Toan went to collect rent he passed Jack Ruby on the sidewalk walking his two dachshunds. Jack stopped to greet him and gave him this card as a personal invitation to visit the nightclub. The card states "Fred Toan" (this part is handwritten) is a member in good standing" and is signed by Jack Ruby. 
---
About the Dallas Historical Society:
Established in 1922, the Dallas Historical Society is the preeminent organization of its kind in Dallas, collecting, preserving, and exhibiting the unique heritage of Dallas and Texas to educate and inspire future generations. The stories of Dallas are shared each day through the three million items that comprise its archives and artifact collections. Housed at the Hall of State in Fair Park since 1938, the Society presents these collections through education programs, exhibitions, tours, access to research materials and workshops. Each year, the Dallas Historical Society is visited by more than 160,000 people and serves more than 20,000 students through guided tours and educational programming at the Hall of State, as well as outreach programs at school locations. More information can be found at http://www.dallashistory.org.