Latest News
---

A Film Tribute to Austin's Broken Spoke Dance Hall
Featuring Texas Music by Eleven Hundred Springs
Benefiting Dallas Historical Society
SATURDAY, APRIL 14, 2018
THE HALL OF STATE IN FAIR PARK
EVENT CHAIRS: LAURA  AND  KEN  CAPPS
7:00 PM – Honky Tonk Heaven Documentary Screening and Q&A
8:15 PM – VIP/Sponsor Meet & Greet with Broken Spoke Owners, Biographer, Band and Filmmakers
8:15 PM – Ben Stafford Rodgers Performs
8:30 PM – Book Sales & Signing  
The Broken Spoke-Austin's Legendary Honky-Tonk (DVD sales of the documentary will be available for purchase as well)  
9:15 PM – Eleven Hundred Springs Performs
Click Here for Sponsorship/Ticket Form
For information please contact Molly@dallashistory.org at 214-421-4500 ext.107


---
Century Society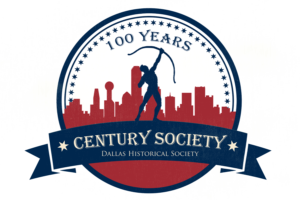 The Century Society of the Dallas Historical Society is comprised of engaged and forward thinking community members who take pride in the city of Dallas and are committed to the 100th anniversary of the Dallas Historical Society in 2022. Whether generational, longtime Dallas resident or new to the city, each member has one goal in mind: to continue to support the important history of the people, places, and events for the next generations. The objective of the Century Society is to take the organization into the next hundred years in a meaningful and modern way.
*The Founding Members will play an integral role in the formation of the Century Society in order to ensure the success of the 100th anniversary celebration.  Founding Members will be expected to pledge to a five year commitment. For more information please contact Molly Nolan at 214-421-4500 ext. 107
---
G.B. DEALEY LIBRARY & READING ROOM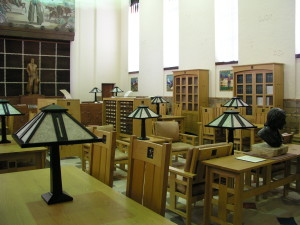 The G.B. Dealey Library & Reading Room is now open to the public daily during regular Hall of State hours.
Research assistance is available Tuesday and Thursday from 10:00 a.m.- 12:00 p.m. and 1:30 p.m.-3:30 p.m. or by appointment Monday, Wednesday, and Friday. It is requested that researchers needing assistance call ahead. Researchers are required to sign in, present a valid id, and read and sign a form stating our regulations.
---

COLLECTIONS SPOTLIGHT
Inside the Archives
William Marsh Metronome and Baton
(M.79.21.1,2)
This metronome and baton belonged to William J. Marsh, of Fort Worth. Marsh was a Texas composer, teacher and performer, who published more than 100 works over the course of his career, including the state song of Texas- "Texas our Texas" and what is said to be the first Opera composed and produced in Texas- The Flower Fair at Peking.
---
About the Dallas Historical Society:
Established in 1922, the Dallas Historical Society is the preeminent organization of its kind in Dallas, collecting, preserving, and exhibiting the heritage of Dallas and Texas to educate and inspire future generations. The stories of Dallas are shared each day through the three million items that comprise its archives and artifact collections. Housed at the Hall of State in Fair Park since 1938, the Society presents these collections through education programs, exhibitions, tours, access to research materials and workshops. Each year, the Dallas Historical Society is visited by more than 160,000 people and serves more than 20,000 students through guided tours and educational programming at the Hall of State, as well as outreach programs at school locations. More information can be found at http://www.dallashistory.org.